Summer weekend in Menton? Music!
Each summer in Menton is the occasion for a unique musical program: whether you spend an extended stay or just a weekend, do not forget to beat time! The team at your hotel restaurant in Menton invites you to prick up one's ears and discover the city in music.
The 68th Menton Music Festival: weekend destination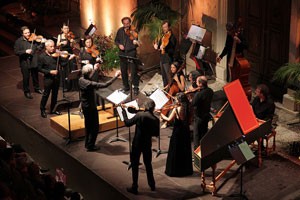 A true international institution in the world of classical music, the Menton Music Festival is one of the oldest and most prestigious one in Europe. If there is a time to come spend a weekend in Menton, it is definitely from 28 July to 13 August! The Menton Music Festival is made up of 10 of the most famous and beautiful voices of our times who perform in timeless places such as the Saint-Michel square. But there are also 7 concerts in the museum for a felted atmosphere. Ideal after a dinner in our hotel restaurant of Menton …
The off festival: it will keep you busy during the week
We still have not finished with the Menton Music Festival! Indeed, recognized for its prestigious programming, the flagship event of the musical summer on the French Riviera is also its diversity. Beyond the 3 free concerts that deviate from the « classical » music (tango, quartet of pop covers, quintet a capella), the off festival proposes a real content. On the menu: free concerts at the Square des Etats-Unis, guided tours "from one parvis to the other", lectures, exhibition on the fate of the Turkish pianist Fazil Say, and even flash mobs! More impressive are the master classes of the Menton Academy in partnership with the prestigious Zahkar Bron School of Zurich and the presence of Mr. Zahkar Bron. Not sure if a weekend in Menton is enough, altogether …
A weekend in Menton outside the festival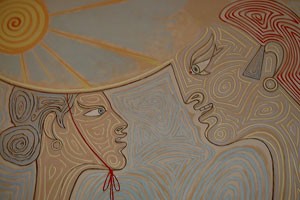 The Jean Cocteau Museum offers night-time entertainment before and after the festival: July 27, August 16 and August 24. The first date will be hosted by a Jazz / Electro Pop / Soul concert, the second by a comedy circus show (PasVuPasPris company), and the last by an explosive and original Pop / Rock band. In short, this summer, leave your hotel restaurant in Menton to get outside and especially prick up one's ears !
Photo credit: City of Menton